This year Christmas will definitely be different. Many people will be away from their families and will celebrate via video calls, putting off secret Santa until next year. Anyway, Center Norte would never forget Christmas spirit and magic.
And to kick start Christmas season at the mall, we brought to you a super special digital schedule so that you get in the mood with us! Click here to see the summary or check the information below:

Christmas Decoration
Center Norte invites you all to see our Christmas decoration from November 7th, 2020 to January 06th, 2021. It is mandatory to follow all the safety and health procedures during the visit, such as the required use of the mask and social distancing.
Santa Claus Live Broadcast
To get Center Norte's Christmas started, Santa invites everyone to participate in a special Live Broadcast from his house in the North Pole. The broadcasts will take place on November 7th, December 5th and 23rd at Center Norte's YouTube channel. Click here to access. During the show, Santa will interact with kids, tell stories and talk about the special attractions Center Norte has in store for you.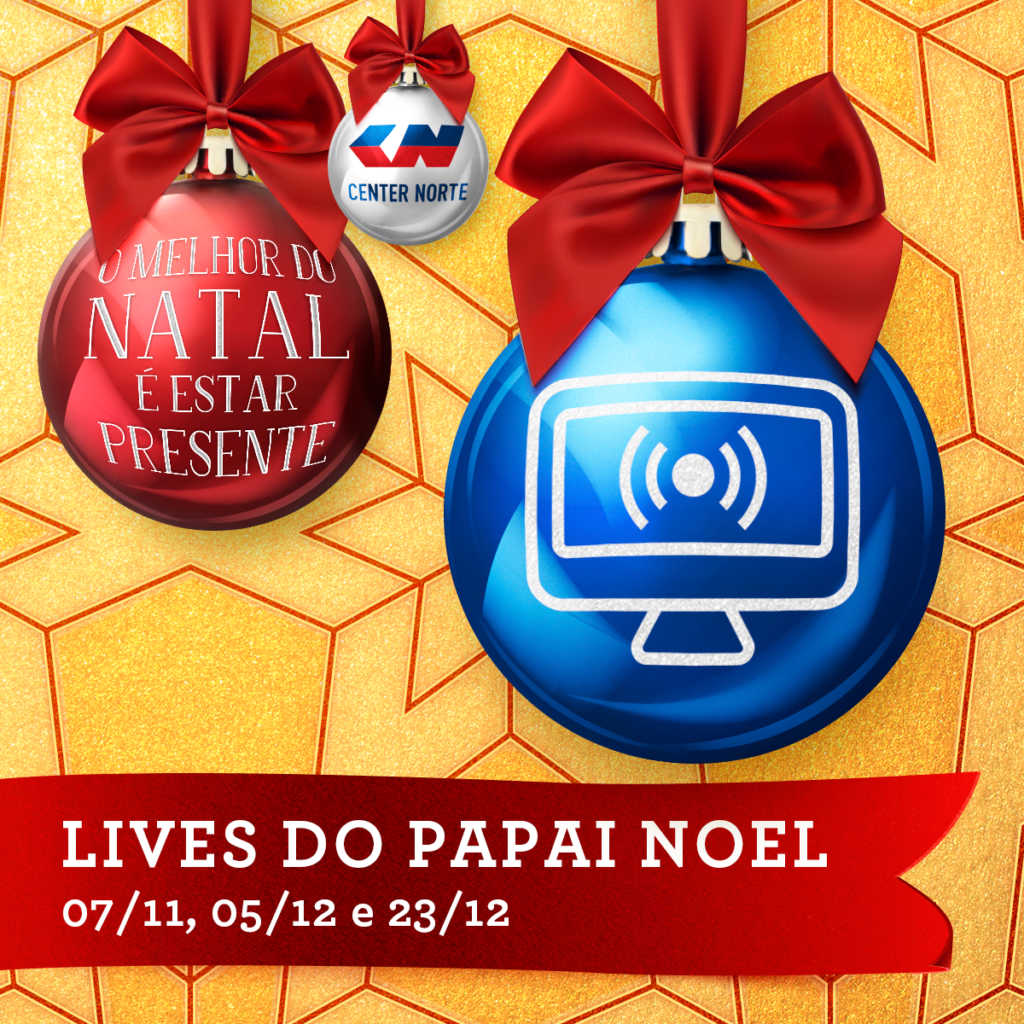 Santa's WhatsApp
Once Santa cannot come to the Mall, the whole family can talk to him by WhatsApp and send him letters. Add Santa's number: +55 (11) 97318-7377 or click here. Santa's WhatsApp is available from November 7th to December 24th, from 10 a.m. to 10 p.m.
To participate in Santa's WhatsApp, please read the participation terms and rules by clicking here.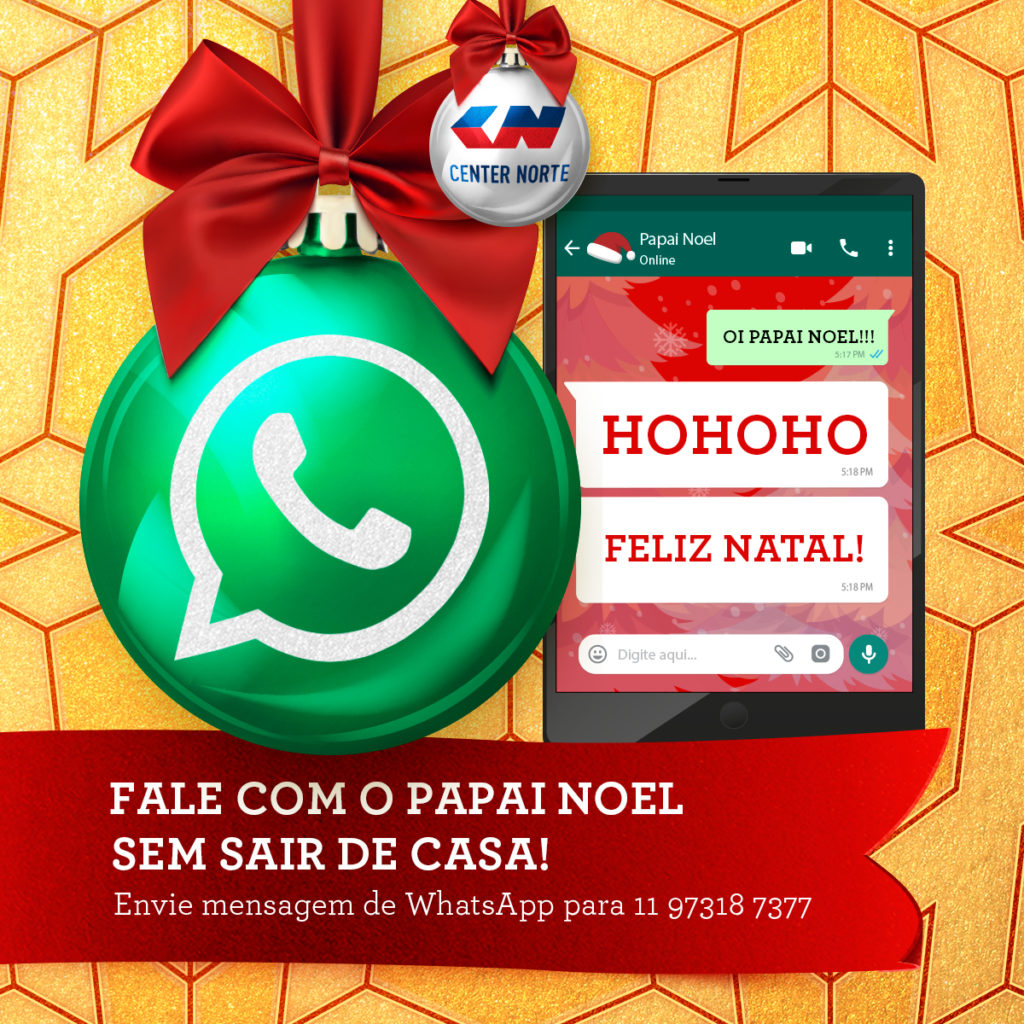 Augmented reality
You can see Center Norte's Santa Claus in augmented reality in different locations and take the traditional family photo to keep it as a memory. Other very well-known and beloved Christmas characters, such as the reindeers and the tin soldier will be virtually present in the real world.
To play, download the app Natal Center Norte available free of charge for Android and iOS. DOWNLOAD NOW:
Android – download here
IOS – download here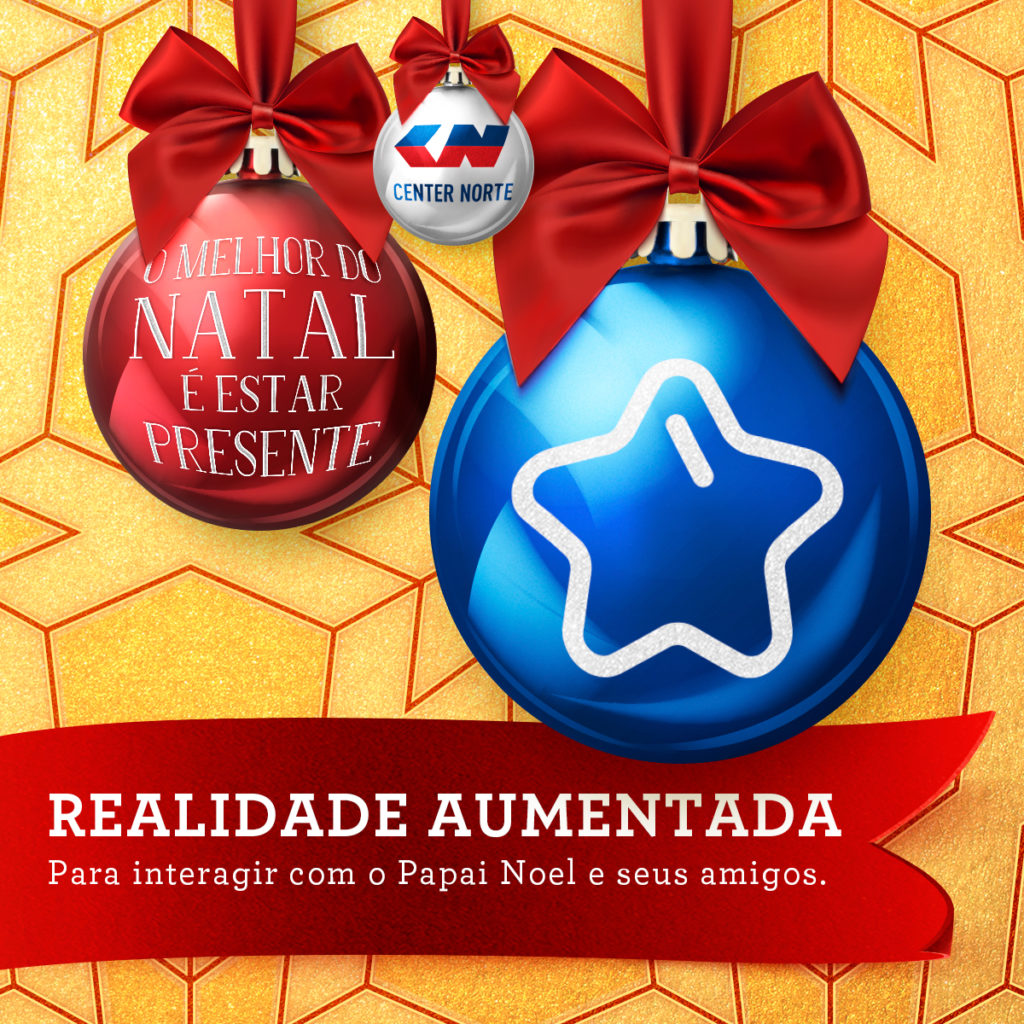 Santa's Game
For total fun, you can participate in a super fun game, in which the players are challenged to find Santa Claus inside Center Norte, going through obstacles and virtual surprises. To play, download the app Natal Center Norte available free of charge for Android and iOS. DOWNLOAD NOW:
Android – download here
IOS – download here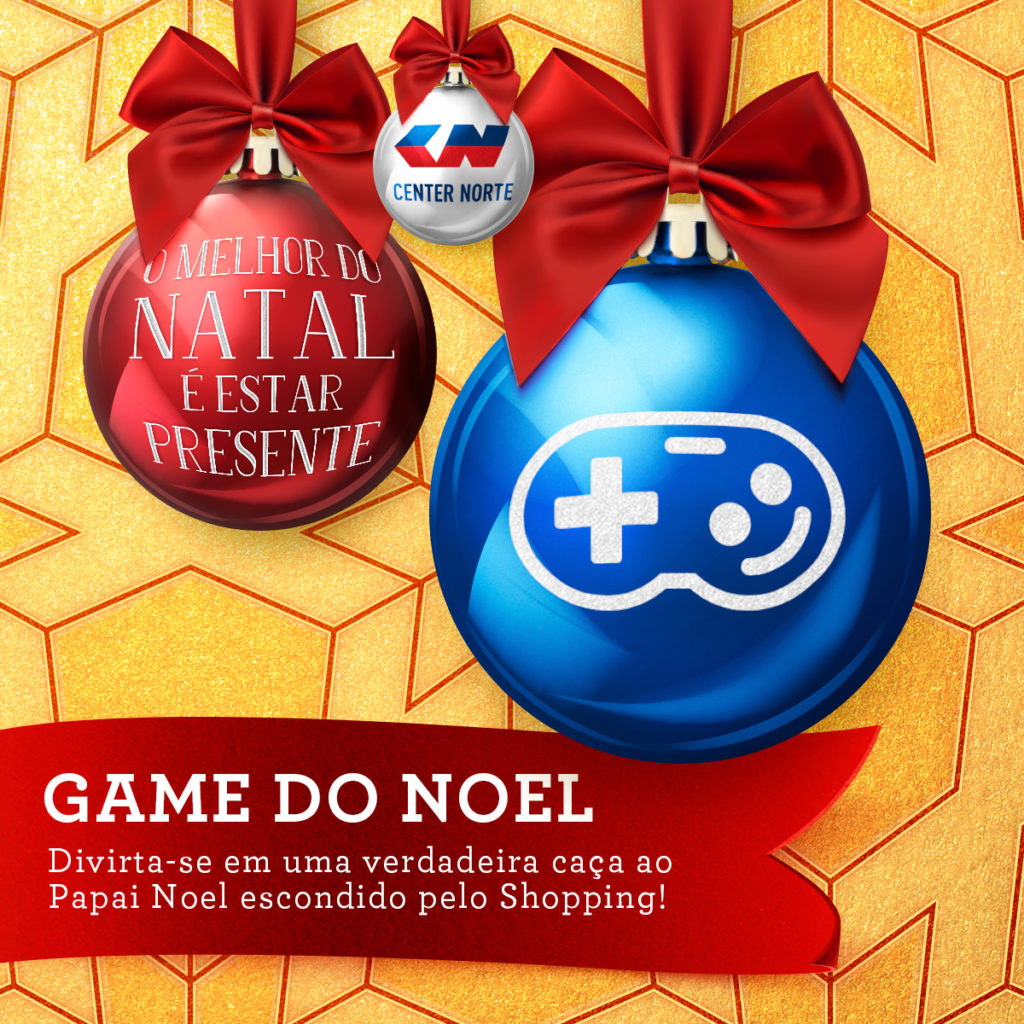 Instagram Filters
Everyone loves Instagram filters, right? Center Norte has gotten in the mood and made up created filters with Christmas themes for you to have fun and share your videos and photos. Find us on Instagram and check it out, click here. The filters are available from November 7th to December 24th.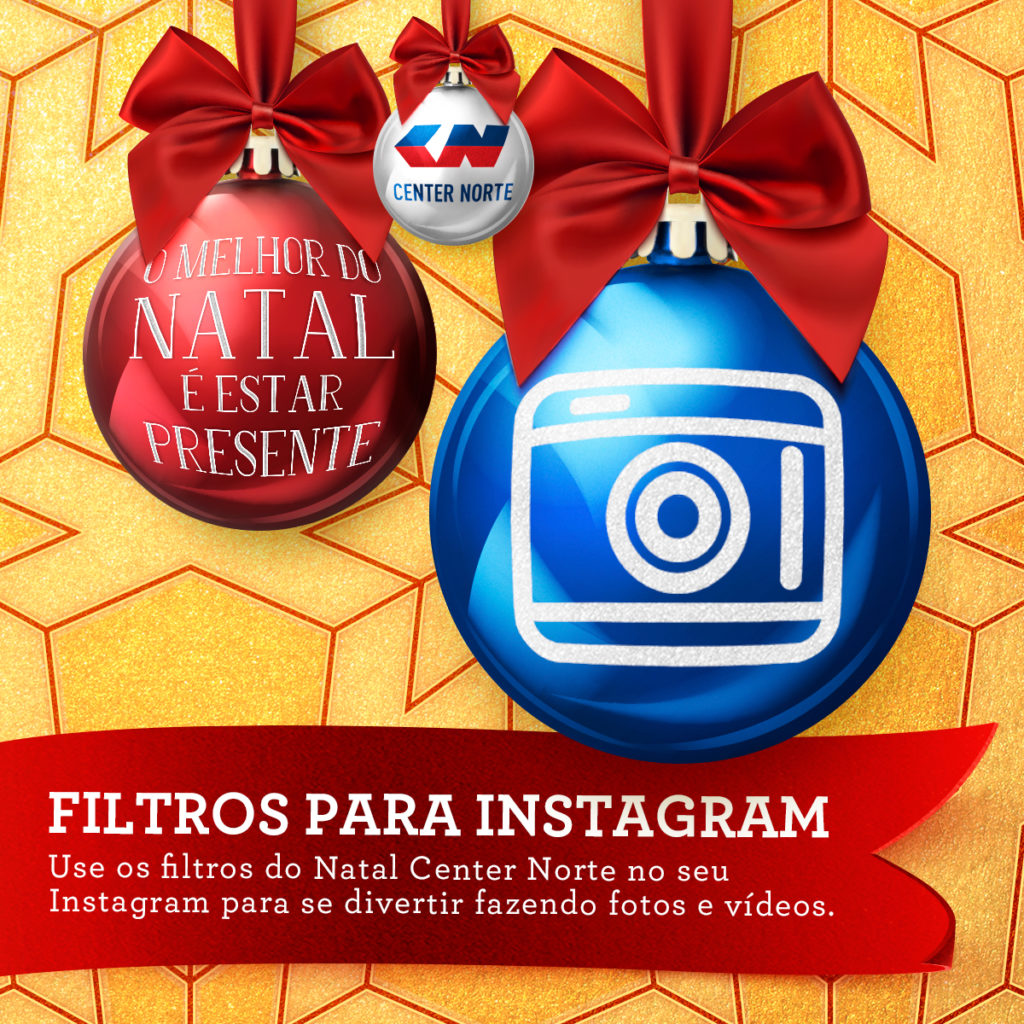 Christmas Jingle
"Center Norte…Alegria…É natal, Center Norte, Papai Noel existe mesmo e mora lá…" Who doesn't remember this remarkable song from our past Christmas seasons? We asked you to send us a video singing our jingle and the result is amazing! Check it out:
Natal Solidário
Christmas is also time for helping others! Up to December 20th, Center Norte will collect donations of non-perishable foods, hygiene and cleaning items and toys in good shape, which will be sent to social projects supported by Instituto Center Norte, a non-profit organization that aims to help people from the communities in the North area of the city. Donations can be delivered at our drive-thru area.
All health and safety protocols are being followed at Center Norte. Keep in mind that it is mandatory to wear masks, to use hand sanitizers, to keep social distancing and to maintain a more strict cleaning routine at the common areas, like the Food Court and Restrooms.