Winter officially begins on June 21st, but the cold arrived with everything in São Paulo a few weeks ago. For these days, a more robust and full-bodied red wine is the best indication.
Winter is the ideal period to enjoy the drink at room temperature. Dense and velvety, red wines warm up and harmonize perfectly with the most popular dishes of the season, such as fondues, pasta, risottos, soups and broths, and, of course, with meats, cheeses and pizzas.
Grand Cru, the largest importer and distributor specializing in quality wines in Latin America, and Emporio Vignamazzi, a national and imported beverage store, have prepared a special selection of labels for winter, which can be found in their stores in Center Norte. Check it out:
Grand Cru – Cobos Felino Malbec 2020 750ml

An Argentine Malbec that combines structure, density, and balance. Moreover, it was made by the hands of the most respected winemaker of today: Paul Hobbs. This fresh red wine with lively acidity is the expression of pure fruit and the richness of each variety.
Grand Cru – Altair Sideral 2019 750ml

Despite its Chilean origin, this red wine seems to have come from Bordeaux. The nose is enhanced by fresh black fruits, such as blueberry, plum and cherry, with a touch of spice and toast. A soft wine in the mouth, with just the right amount of acidity, tannins, and alcohol.
Grand Cru – Leyda Pinot Noir Reserva 2019 750ml

This is a pure Chilean Pinot Noir, the kind that carries elegance and sensuality. An earthy, mineral and herbaceous touch makes this wine an excellent example of the Leyda Valley. The palate has rich fruit and lively acidity.
Grand Cru – Cobos Cocodrilo Blend 2018 750ml

This Argentinean specimen presents us with all the qualities of a Bordeaux, combined with the work of renowned winemaker Paul Hobbs and the special terroir of Mendoza. Concentrated, good body and structure, it has aromas of blueberry, blackberry, chocolate, and spices.
Grand Cru – San Marzano Taló Primitivo Di Manduria 2017 750ml

Although Primitivo is now one of Brazilians' favorite grapes, little was said about the variety that dominates southern Italy, especially Puglia, before 2010. This specimen shows us exactly why the strain has become so popular.
Empório Vignamazzi – Casa Valduga Villa Lobos Gran Reserva Cabernet Sauvignon 750ml

A national sample that contains Cabernet Sauvignon with 12 months in French oak barrels, matured in the Valduga Family Cellar in Vale dos Vinhedos. It is a dark red wine, with aromas of caramel, vanilla, blackberry, and ripe cassis. The flavor is dense, full-bodied, and has intense tannins.
Empório Vignamazzi – Casa Valduga Raízes Gran Reserva Corte 750ml

This is a blend of Cabernet Sauvignon, Cabernet Franc and Tannat with 12 months in French oak and six months in the bottle before being commercialized. It is a dark red wine, with aromas of toffee, clove and cassis. The palate is full-bodied, dense, ripe, with strength and a woody, fruity finish.
Empório Vignamazzi – Casa Valduga Terroir Cabernet Franc 750ml

The notes from the French oak are evident, with special mention to the coffee and chocolate notes. The nuances of ripe fruit also present themselves with remarkable intensity, especially black plum. It has an elegant structure, where the acidity and the tannins are perfectly balanced with the alcohol.
Empório Vignamazzi – Casas Del Bosque Gran Reserva Syrah 750ml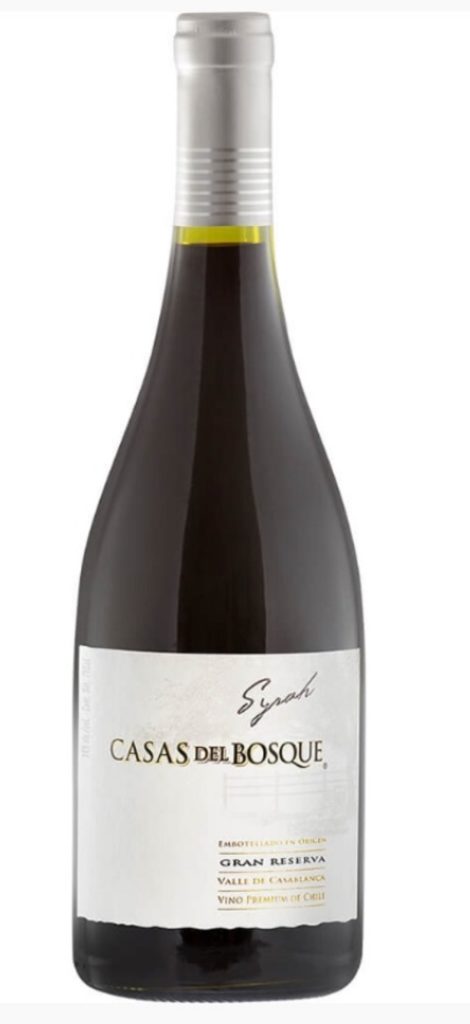 A tribute to elegance and complexity, characterized by intense aromas that reveal the greatest richness of the grape. Full-bodied Chilean wine, of great concentration, and perfectly integrated with wood. In the mouth it is fruity, with aromas of black cherries, cedar, and tobacco. It is fresh, soft, and harmonious.
Empório Vignamazzi – Papale Primitivo Di Manduria DOP 750ml

In a smooth and easy to enjoy version, this Primitivo has an intense aroma with notes of plum, licorice, and spice nuances. It is velvety, showing a good integration of the oak with the fruit. An Italian wine with a full-bodied and dense flavor.