Built on a single ground level floor, Center Norte is one of the most accessible malls in São Paulo. Get to know all accessibility initiatives.
We are proud to be the
most accessible mall in São Paulo.
Built on a single floor with wide corridors to facilitate mobility Center Norte is, since day one, a mall made for welcoming people and families with special needs.
Besides to the adaptations required by regulations, it is our concern to bring to the Mall's everyday life all technological possibilities to make everyone's visit more inclusive.
Check out all the items that make Center Norte the most accessible mall in the city of São Paulo.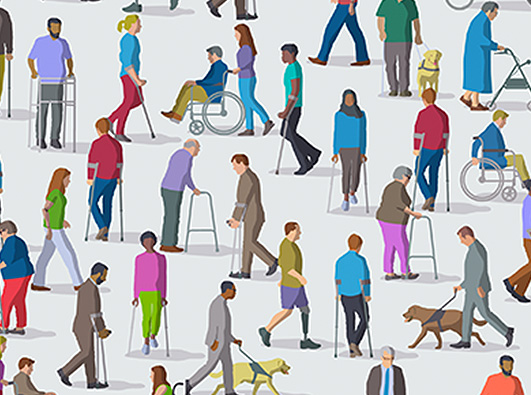 FOOD COURT
WITH PREFERENTIAL SEATING
There are tables reserved and adapted to people with special needs at our Food Court. They are strategically located to simplify mobility and the use of wheelchairs.


WHEELCHAIRS
AVAILABLE FOR USE
At Center Norte, people with mobility issues will also find wheelchairs (manual and electric) available for use during their visit to the mall. They are available upon request Concierge Counter, near the Event Court.
All our restroom entrances are obstacle-free, with wide doors and adaptations for wheelchair users and people with mobility issues.



CHANGING TABLES FOR BABIES
OR WHEELCHAIR USERS
Ladies' and men's restrooms have changing tables that can be used by parents who are wheelchair users to change their babies.
A completely accessible website
For Center Norte, it is important that the website navigation is also inclusive and meets its customers' special navigation needs. Please see below the accessibility items of the website.
The user with hyperopia or presbyopia can increase the size of the text characters, using the buttons at the top right corner.
To make it easier for the colorblind users, the website provides a button to increase contrast, also at the top right corner.
All the images of the website have an audio description, subtitles which allow blind people to know the content of photos, charts and other visual elements.